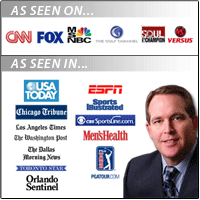 Dr. Patrick Cohn works with athletes and teams worldwide from a variety of sport backgrounds. As the president and founder of Peak Performance Sports (Orlando, Florida), Dr. Cohn helps baseball players and golfers overcome the yips and improve mental game skills to perform at their peak.
He works with athletes to help them improve mental skills for success for over 25 years including high school, collegiate, and pro baseball players.
Dr. Cohn teaches his unique mental game coaching system, the MGCP certification program (Mental Game Coaching Professional) to qualified coaches, trainers, and sports psychology students in training.
In addition, Dr. Cohn works with baseball players and golfers on the throwing and putting yips. He also is the author of Breaking the Yips Cycle: How to Putt, Chip, and Pitch Freely and Enjoy Golf Again.
For more details about solutions to overcome the yips in baseball, visit Dr. Cohn's Mental Coaching for Baseball Pitching Yips page or call 888-742-7225.
About The Yips in Baseball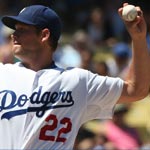 The throwing yips are another variety of the "yips." I have worked with many players who had problems with the golf yips, service yips, and the throwing yips. The throwing yips, although uncommon in baseball, are super hard to shake because you stay stuck for long period of time in the "yips cycle."
When you have the throwing yips, you simply can't release the ball freely or send it to your target easily. Most ball players with the pitching or throwing yips lose control of their accuracy and can't hit a target. Some players might pause or freeze during the throwing motion. Others can start the wind up and then jerk their arm forward. The throwing yips can affect pitchers, catchers, and infielders alike.
According to the Mayo Clinic, they report that having the yips is both psychological and neurological. In their opinion, performance anxiety about the outcome leads to muscle spasms, which causes athletes to feel out of control. They also report that athletes with the yips have a neurological problem called "focal dystonia."
I agree with that the yips are highly related to performance anxiety. I'm not sure about the neurological problems associated with the yips.
In my opinion after working with several athletes with the yips, the the yips are related to performance anxiety and fear of failure. Baseball players who have a bad outing usually start to look for solutions and tinker with their mechanics, which make matters worse. In many cases, they begin to worry about the outcome and how others view the problem.
The throwing yips for baseball players can infect other parts of your mental game such as confidence, focus, trust in your skills, and the ability to focus on the process. The most difficult part about the yips is that it turns into a negative cycle for most players. This mental the yips perpetuates itself and keeps players stuck. I call this negative cycle: "The Yips Cycle."
The Yips Cycle